Location
The extent of land available to build Gate Burton Energy Park is wholly contained within one site in the West Lindsey district of Lincolnshire, near the communities of Gate Burton, Knaith Park and Willingham-by-Stow.
The electricity generated by the solar panels is proposed as connecting into the national grid at Cottam substation, approximately 4km to the southwest of the energy park in Nottinghamshire.
Proposed location of Gate Burton Energy Park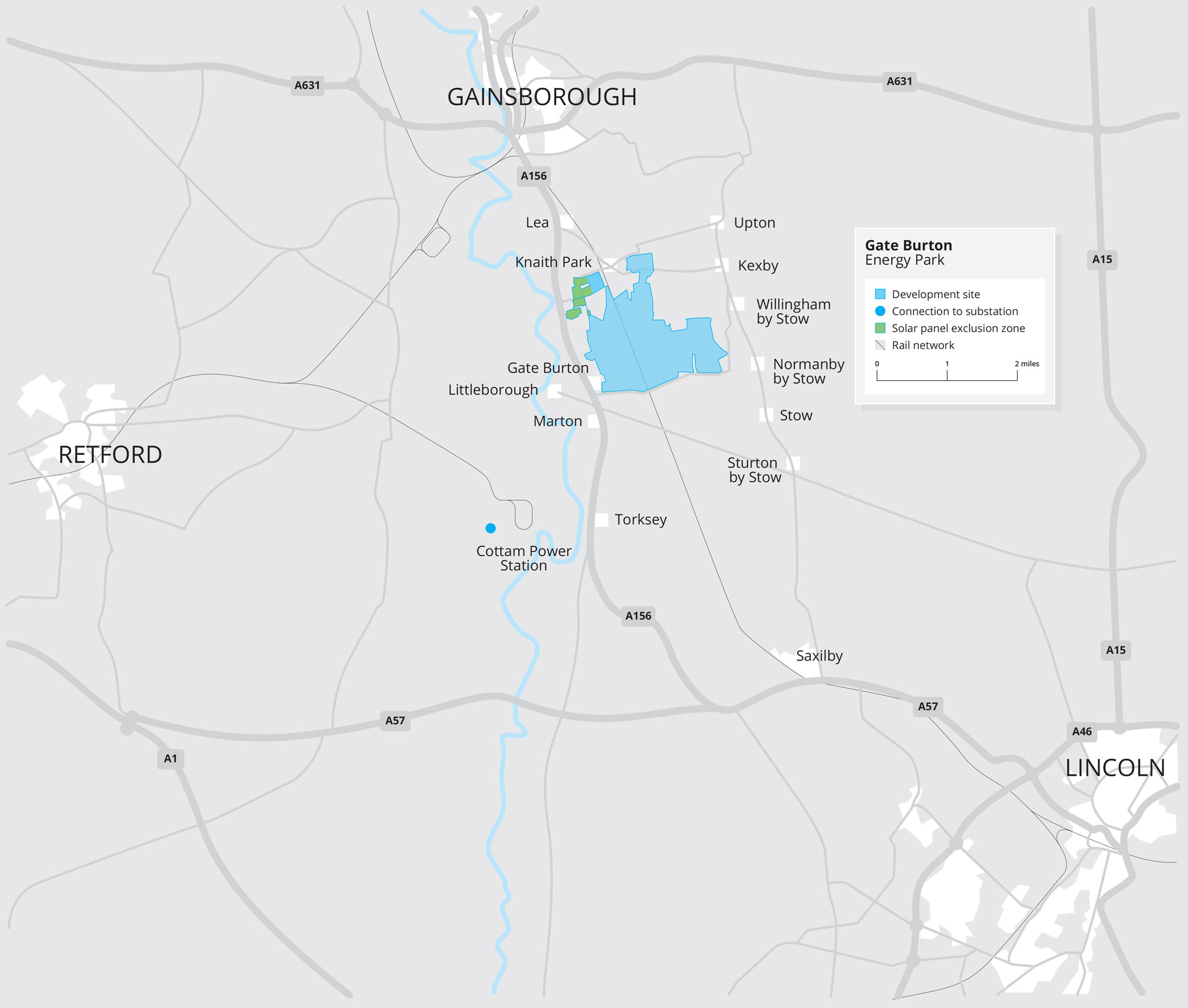 Click image to enlarge
Pinch to zoom
Community consultation closed
The first phase of consultation on the proposals for Gate Burton Energy Park ended on 18 February 2022. Thank you to all who provided feedback on the proposals.
What happens next